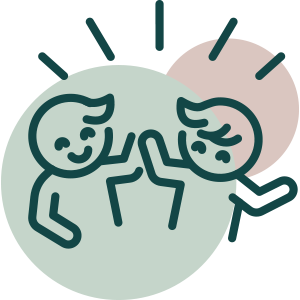 General Health & Wellness
The relationship of the nervous system (the primary control mechanism of the body) and the spine is the focus of chiropractic. The spine serves two primary functions; allows for freedom of movement and houses and protects the spinal cord. When the spine's vertebrae become misaligned (either due to trauma or repetitive injury), the range of motion is limited and the nerves emerging from the spinal cord are compromised. This interruption of the nerve flow (also called subluxation), can lead to pain, disability, and a general decrease in quality of life. Doctors of chiropractic aim to remove this interference and restore normal nerve expression, hence restoring health.
What happens on my first visit?
On your first visit, you will meet with the chiropractor to discuss a thorough review of your health history as well as current health issues. After undergoing a physical examination, you may or may not take x-rays to determine the condition of your spine. Afterwards, we will schedule your next visit to review your case, go over x-rays, and undergo chiropractic care should you be a chiropractic candidate.
How Long Does It Take To Get An Adjustment?
A chiropractic adjustment does not take long. The doctor will evaluate your spine and determine when and where the bones in your spine require an adjustment. While this may not take very long, each visit will include meeting with the chiropractor to review your current level of functioning so that we are able to keep as up-to-date on your condition as possible.
Ready to Book Your Next Appointment?
Returning patient? You can schedule online. Just click below! New patient? Call or text us at (985) 774-9303 and we'll be happy to schedule you.